Bubble Pop Parties (also known as Bubble Pop, or BPP if you like brevity) is on a mission to bring fun, artful, and over-the-top balloon installations to your next party! We pride ourselves in providing the best in custom colors and styling throughout our service offerings, from mini garlands to meticulously designed events.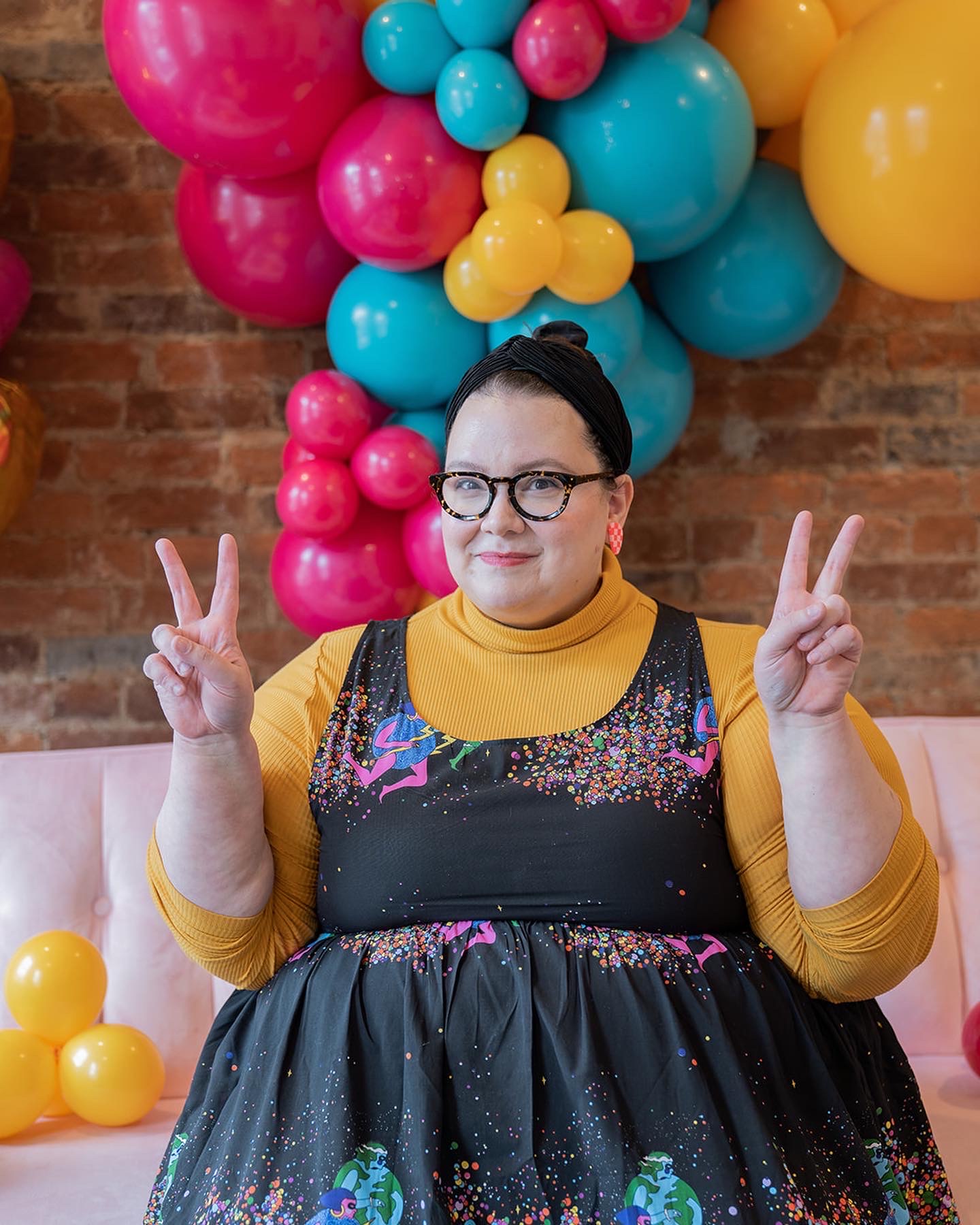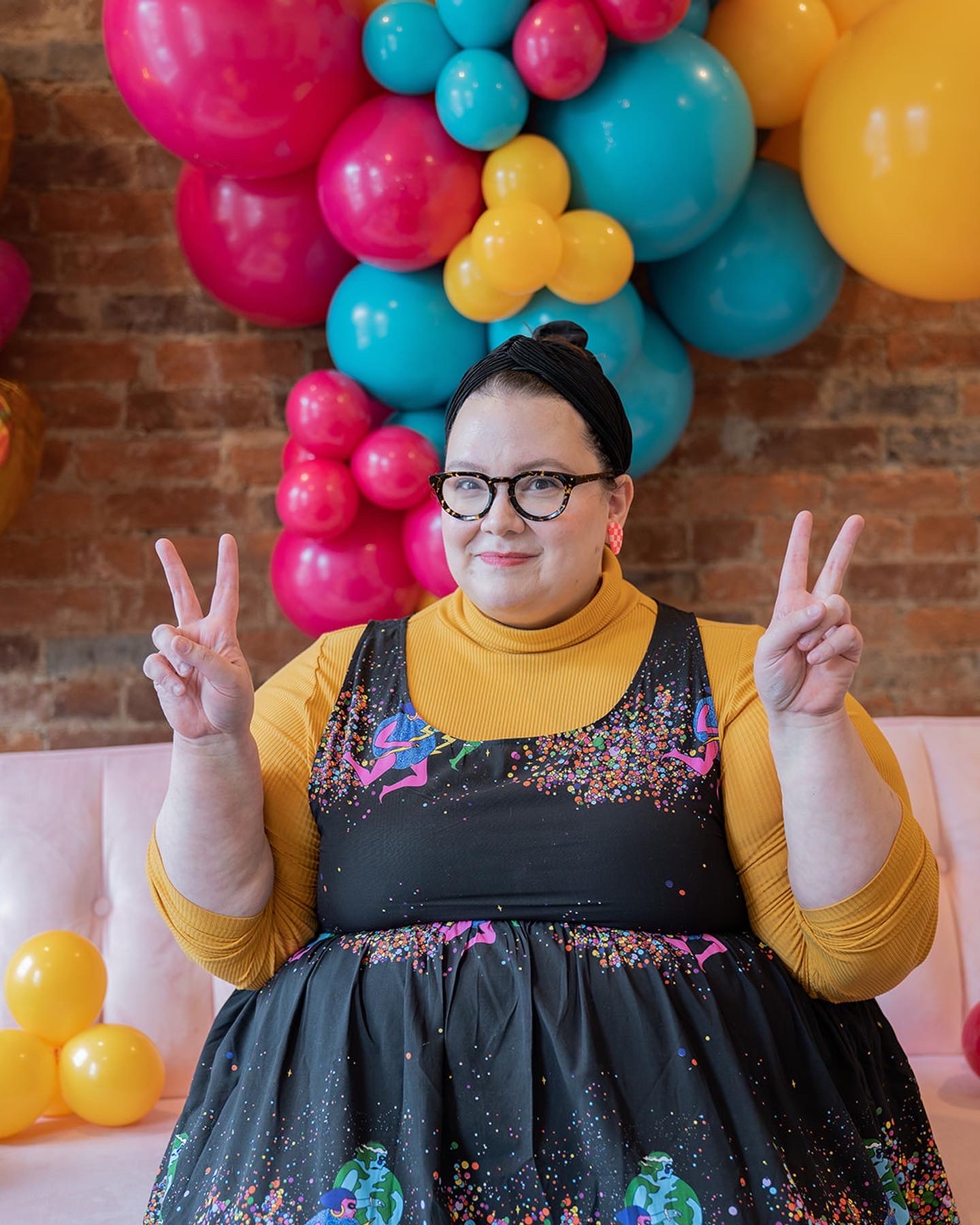 TINA
Tina started BPP in the spring of 2021-- peak pandemic behavior. It's giving "the world is burning, why not chase your dreams", right? She comes from a long line of crafty and resourceful people who cooked holiday meals from scratch and sent guests home with handmade treasures. It only felt right that Tina would eventually lend her years of experience in hard labor for her mother's events to crafting parties of her own. Balloons were just a natural progression, and eventually a proud obsession.
But really, the best part of this job, for Tina, is wowing her clients, and having the honor of providing the backdrop for the most memorable moments of their lives. Plus the huge endorphin rush that comes immediately after a job well done just hits different.
Tina handles all customer service and inquiries, marketing, ordering, scheduling, vendor coordination, palette crafting, installation design, mockup composition, balloon prep, balloon inflation, and on-site balloon styling.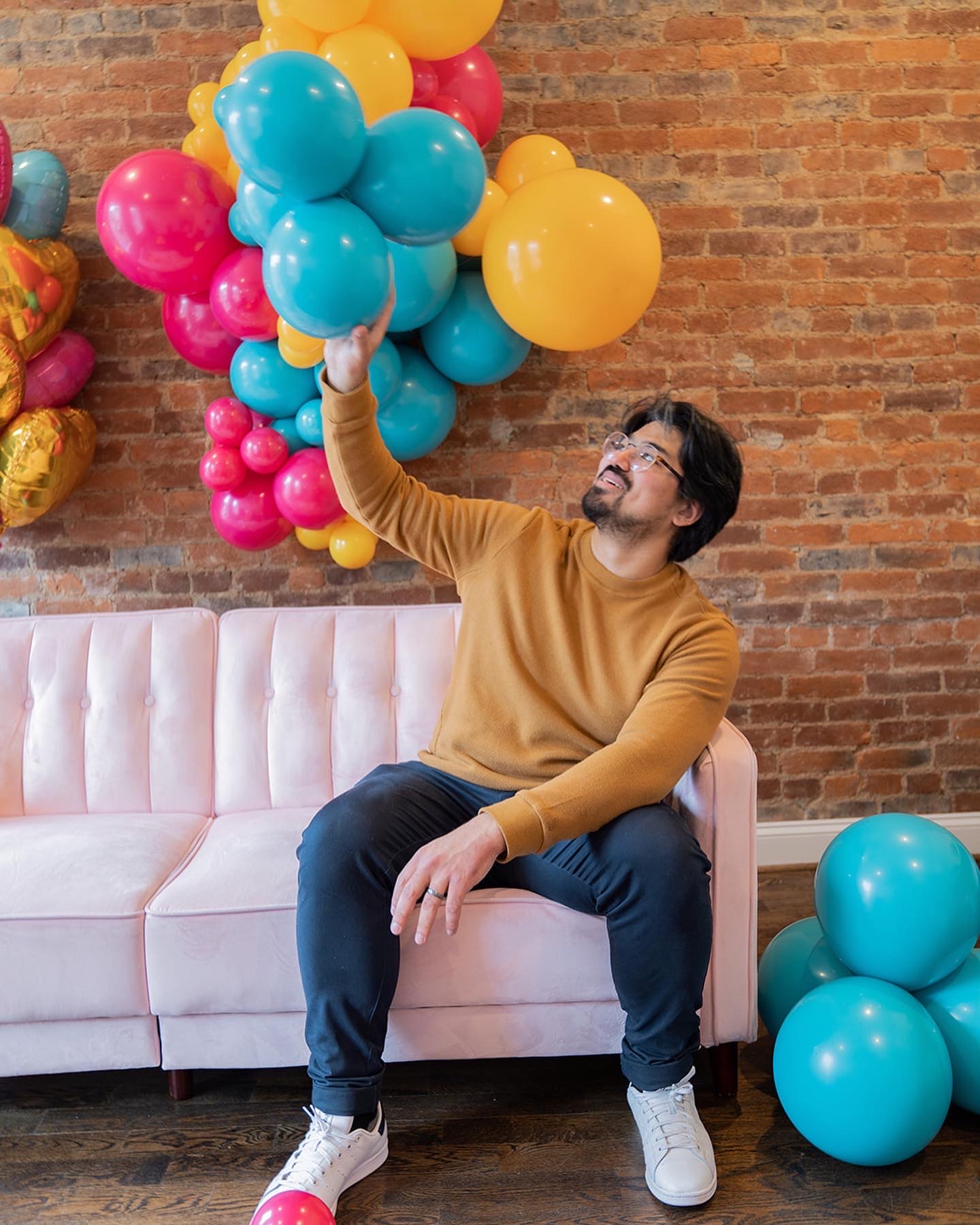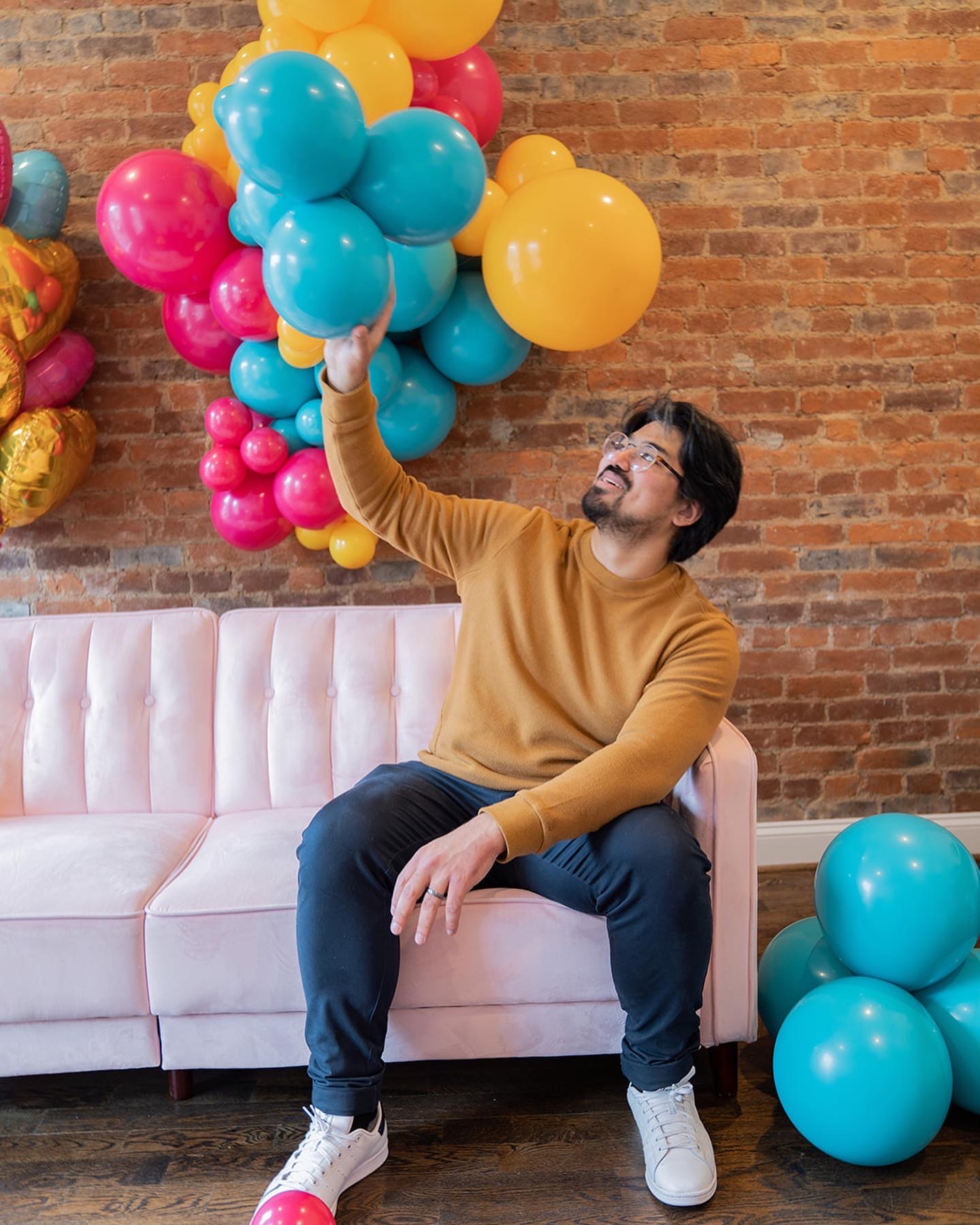 MATTIN
Software engineer and die hard computer nerd by day, balloon muscle by weekend, Mattin enthusiastically offered to help his wife Tina at the advent of Bubble Pop and has likely regretted that decision everyday since (jokes).
Mattin handles load up, load out, heavy lifting, prop installation, and any ladder work while Tina shouts at him from the ground. He's also likely the last person you'll see at the job site, walloping balloons with his Balloon Striker and ensuring we leave the event as clean as we found it. It isn't glamorous, but it's vital and BPP would not exist without him.